Clear & Metal Braces
Traditional Treatment That's Suitable for Every Mouth
Traditional metal braces are the most common type of braces used in orthodontics, as they are the tried-and-true method to straighten teeth, regardless of the severity of the case.
Karl Orthodontics uses clear and metal braces in Grand Rapids, MI, that are made of high-grade stainless steel, so they are extremely durable. Additionally, they utilize brackets, small rubber bands, and archwires to straighten your teeth during the course of your treatment process.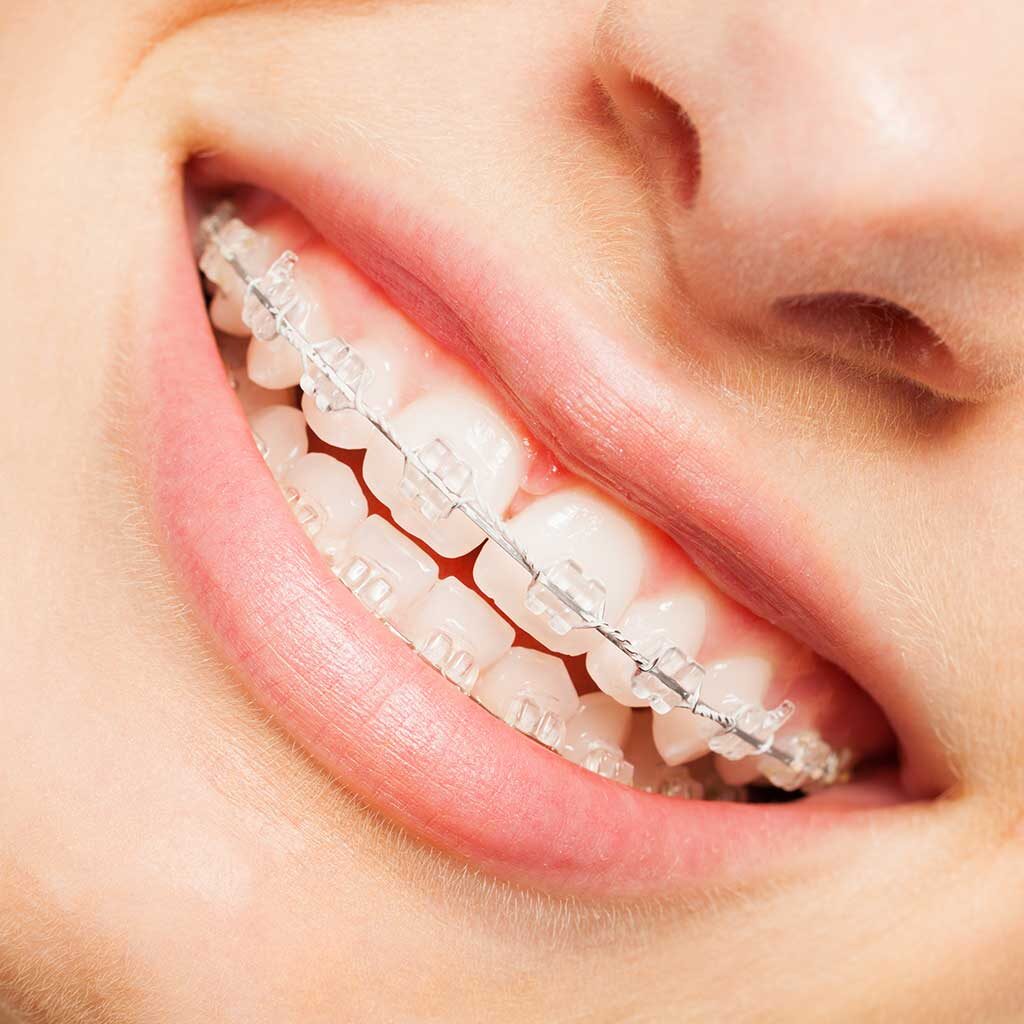 New & Improved Treatment
Traditional metal braces, while seemingly antiquated compared to newer advanced treatments, have actually made leaps and bounds technologically. Traditional metal braces today aren't the same as they were 25 or even 10 years ago. Ultimately, traditional metal braces are still a proven, reliable method for straightening your teeth and improving your dental health.
Change it Up
One cosmetic benefit loved by most of our traditional metal braces patients is the ability to change their appearance at every appointment. While some pick their favorite color for their bands, others choose to represent their favorite sports team. One of our patients went with her school colors to celebrate spirit week at her school. You get the choice of using all of one color, one color for the top row and a second color for the bottom row, or even alternating colors!
Metal Braces – Tried & True
One of the best benefits of traditional metal braces is the assurance that comes from using a technology that has been around for a long time. Metal braces have been tested and retested, and they have consistently had overwhelming success. Of course, the style of braces we use today is far more updated, yet even they can be traced as far back as the 17th century! That is a long time to perfect the science of orthodontics.
In short, you can have faith that traditional metal braces are more than adequate to do the job of straightening your or your loved one's teeth.
Available in Clear
Clear braces are made of clear, ceramic material that does not stain or change color. In fact, clear braces are so clear, that they are nearly invisible on your teeth. For this reason, clear braces are popular among our older teenagers and adult patients who prefer their braces to appear less noticeable.
---
Schedule Your Appointment to Learn More About Clear & Metal Braces in Grand Rapids, MI
To experience our 5-star-rated orthodontic care, schedule your Free New Patient Consultation today by calling (616) 459-7171. You may also use our convenient online form. Your appointment includes the following:
Discuss Your Goals
Digital X-Rays & Pictures
Complete Exam
Custom Treatment Plan
Free Copy of Dr. Karl's Book, Start Smiling Again: Your Guide to Obtaining A Beautiful Smile
During your appointment, we will take the time to explain our approach to treatment and answer any questions you may have. We look forward to helping you achieve your healthiest smile!