Reviews
Thousands of Smiles Transformed Since 1997
With thousands of smiles transformed since 1997, we have received numerous Karl Orthodontics reviews praising our friendly atmosphere and state-of-the-art orthodontic treatments. Take a look at what our patients have to say about their experiences at our Grand Rapids, MI, orthodontic office.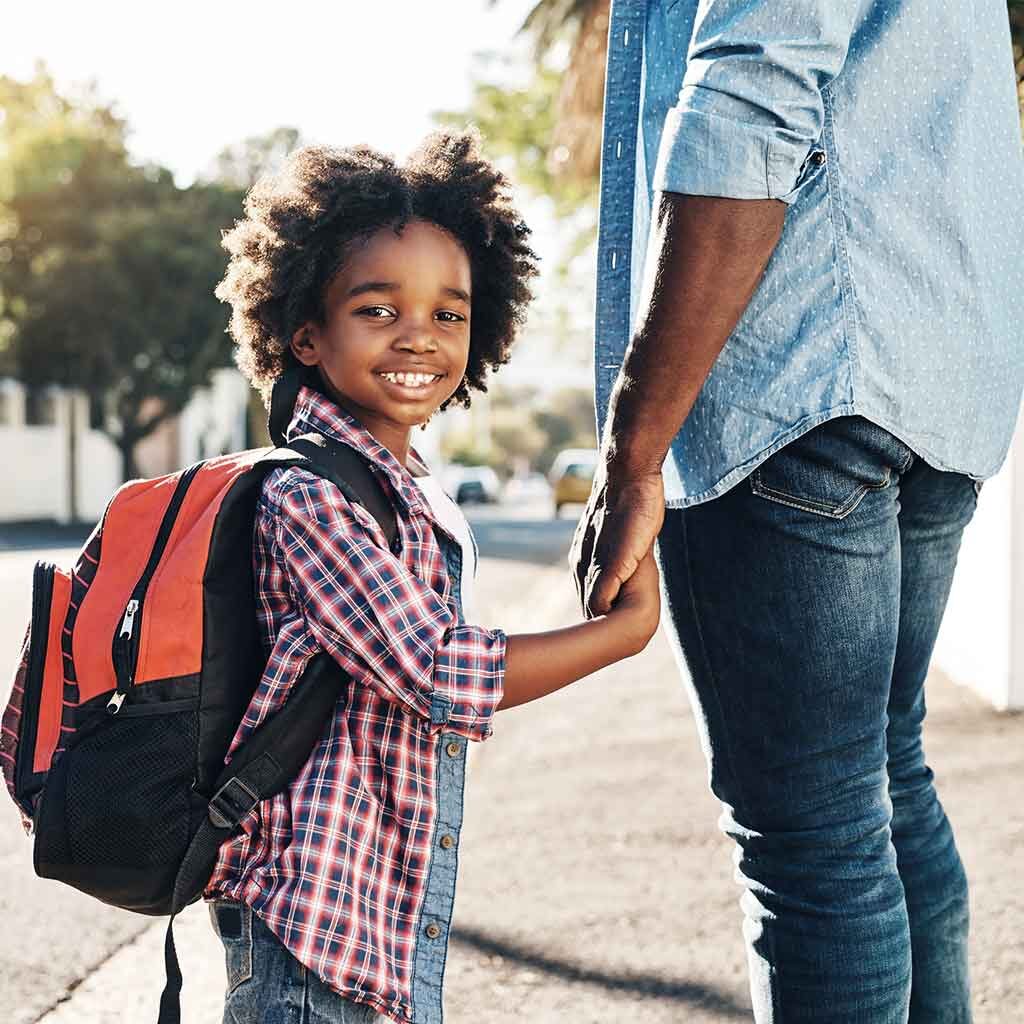 I love this place, but more importantly, my kids love it! From the consultation to treatment plan, the staff made it so smooth. The staff is so friendly and always makes sure to take the time to engage with every patient and parent. Appointments are easy to make and the environment is clean and inviting.

— Natasha P.
It's been 17 months now that I have had my braces on, and I just got them off today. Dr. Karl's staff is amazing and they have been throughout my whole treatment regimen. Now that my braces are off, my teeth look and feel AMAZING. Thank you, everyone at Karl Orthodontics for making this a GREAT and WONDERFUL experience for me. I'm still spreading the word about this wonderful office. Make it a great day, and Be Blessed on Purpose. Thank you so much.

— Juanita S.
Karl Orthodontics is a great office! Every time I see patients and families walk in, everyone is so excited to be there! They are always doing exciting things in the office like drawings or games! I love how Dr. Karl and his staff are very involved with not only their patients but with the families as well. They make sure everyone is fully involved! Everyone always has a smile on their face and are very professional and caring. Highly recommend Dr. Karl to anyone looking for orthodontics!

— Ramey D.
I have nothing but love and appreciation for all of the employees at Karl Orthodontics! Dr. Karl is very informative, friendly, and driven to ensure everything is perfect about your experience! The staff are always so kind and even remember where our conversation ended 5 weeks beforehand! The office is clean, comfortable, and inviting. I always look forward to my visits (which is not normal for going to the ortho). If you are deciding between Karl Orthodontics and anyone else, just choose Karl Orthodontics! You will be so pleased.

— Meghan F.
I have been with Dr. Karl for many years. I am on my third child with braces. Everything about this office is GREAT! The office staff is excellent and very caring. Dr. Karl is very knowledgeable and helpful. My oldest son presented with a very challenging situation and his outcome has been fabulous. Highly recommend.

— Michelle H.
We have been very pleased with the level of service Dr. Karl and his team provide! From the initial free consultation, to the incentives the kids get at each visit, he actually makes it fun to go to the orthodontist, which isn't an easy thing to do! My three daughters' teeth look lovely now, after each one of them had an open bite from a thumb-sucking habit as young children. We highly recommend his office!

— Kyla J.
As an adult beginning orthodontic treatment, I was quite apprehensive. Dr. Karl has worked carefully with two other doctors to coordinate my care. The whole staff has been welcoming and accommodating. I've appreciated the ease of the payments, that scheduling has been very simple, and that my appointments have begun on time and quick. Additionally, Dr. Karl and his staff explain what is happening at each step so that I always feel well informed. They are very responsive to questions and concerns. While I'd rather not have braces at all, Dr. Karl and his staff have made the experience much more bearable than I'd anticipated.

— Debi H.
Dr. Karl did a wonderful job for our son. Dr. Karl was always very prompt and kept us informed every step of the way. The staff at Karl Orthodontics are always pleasant and willing to help. We especially appreciated Kim, who has a great smile, sense of humor, and a great attitude! Thanks!

— Lorraine R.
I would recommend Dr, Karl to anyone, parent or child, if you're looking to get orthodontics. He and his staff are always great to deal with. We just started our second child in braces and were looking forward to the great results we received with my son five years ago. Thank you.

— Michael R.
Dr. Karl and his staff have been amazing with my three children. Always friendly and smiling. I feel they've received very thorough care throughout the years we've been going. The transformation of their smiles is amazing. I would definitely recommend.

— Angel S.
My daughter and I were super impressed with Karl Orthodontics. The staff are very friendly and helpful. Dr. Karl is very personable. He did a great job explaining a good treatment plan and why it would work well for my daughter. The plan was pretty affordable and they have great payment plan options. As soon as they learned that we have a difficult time with transportation, they worked extra hard to fit us in where it would work for us. We left feeling confident that we had made the right choice. We hope to bring our other two kids in as well!

— Laura S.
Both of my sons have gone here… and ALL of my kids will go here! In fact, I decided to as an adult as well, and I COULD NOT be happier! Best decision ever and seriously, the best place to have done it at. Everyone is so incredibly friendly!

— Jacob A.
I've loved my experience coming here for the past year and a half. The staff is very friendly and nice. Braces are not an easy commitment, and It's an expensive investment for sure. However, they have made my experience with adult braces so worth it. I had a severe open bite and was originally told I would most likely need jaw surgery to correct it. I won't end up needing jaw surgery and my bite has gotten so much better. Dr. Karl does amazing work and I can't wait to see my new smile in a few months.

— Hannah B.
Quick and (relatively) painless braces put on. Still a bit sore almost a week later, but that was explained to me prior. I enjoyed being told everything that was going to be done before it was done, and having no surprises. I'd recommend Dr. Karl to anyone!

— Ethan K.
I had no idea what to expect when I took my seven-year-old in. Dr. Karl and his staff walked us through everything and made us feel no pressure. My son can't wait to go back to Dr. Karl's again. And I feel completely at ease with entering the unknown phase of orthodontics.

— Heather M.