Advanced Braces
Get Your Best Smile Faster Than You Ever Thought Possible
At Karl Orthodontics, we are pleased to offer our patients the latest options in orthodontic treatment, including self-ligating, advanced braces in Grand Rapids, MI. Thanks to our advanced braces, achieving your perfect smile can be faster and easier than you ever thought possible!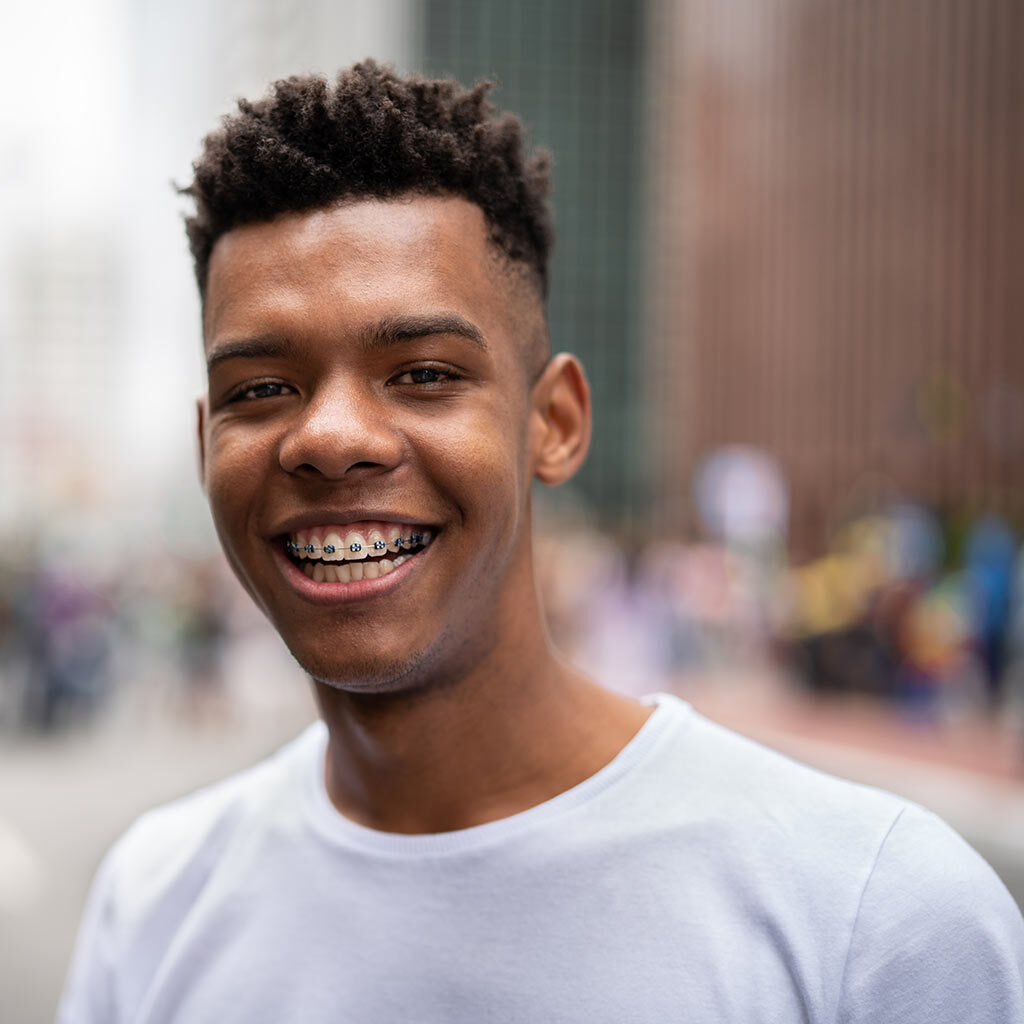 Self-Ligating Braces — A World Without Elastic Ties
Self-ligating braces use a specialized clip in place of elastics to help the archwire guide your teeth into place. These clips help reduce the amount of pressure being placed on your teeth and require fewer adjustments because there are no elastics to replace.
Benefits of Self-Ligating Braces
The benefits of self-ligating braces are numerous and include:
Advanced Technology - Self-ligating braces eliminate the need for elastic or metal "ties." With self-ligating braces, you can experience treatment without tightening.
Faster Treatment Time - While treatment time can vary, clinical studies demonstrate that self-ligating braces work up to six months faster than traditional metal braces.
Suitable for Everyone - While invisible aligners can be effective at straightening some teeth, not everyone is a candidate. In contrast, self-ligating braces work 24 hours a day, seven days a week to perfectly align ALL your teeth for a beautiful smile that enhances your entire facial appearance.
Increased Comfort - Even though self-ligating braces work quickly, the use of gentle, low-friction force means less discomfort for you. Light "shape memory" titanium wires are used, and gently guide your teeth to their ideal position.
Convenience - Self-ligating braces are designed to be discreet, comfortable, and easy to keep clean. Without the elastic ties, which attract and collect plaque, self-ligating braces make dental hygiene easy during treatment. Plus, they are available in clear brackets for patients who want a great smile without sacrificing aesthetics.
Schedule your appointment with Dr. Karl today to get started on your best smile with our advanced braces!
---
See if Self-Ligating Advanced Braces in Grand Rapids, MI, Can Work for You
To experience our 5-star-rated orthodontic care, schedule your Free New Patient Consultation today by calling (616) 459-7171. You may also use our convenient online form. Your appointment includes the following:
Discuss Your Goals
Digital X-Rays & Pictures
Complete Exam
Custom Treatment Plan
Free Copy of Dr. Karl's Book, Start Smiling Again: Your Guide to Obtaining A Beautiful Smile
During your appointment, we will take the time to explain our approach to treatment and answer any questions you may have. We look forward to helping you achieve your healthiest smile!