Accelerated Orthodontics
Achieve Your Best Smile in Less Time
For a straight smile in less time than traditional braces alone, you can trust Karl Orthodontics. Dr. Karl offers an advanced option for accelerated braces in Grand Rapids, MI. With our cutting-edge treatment, your ideal smile will be here before you know it!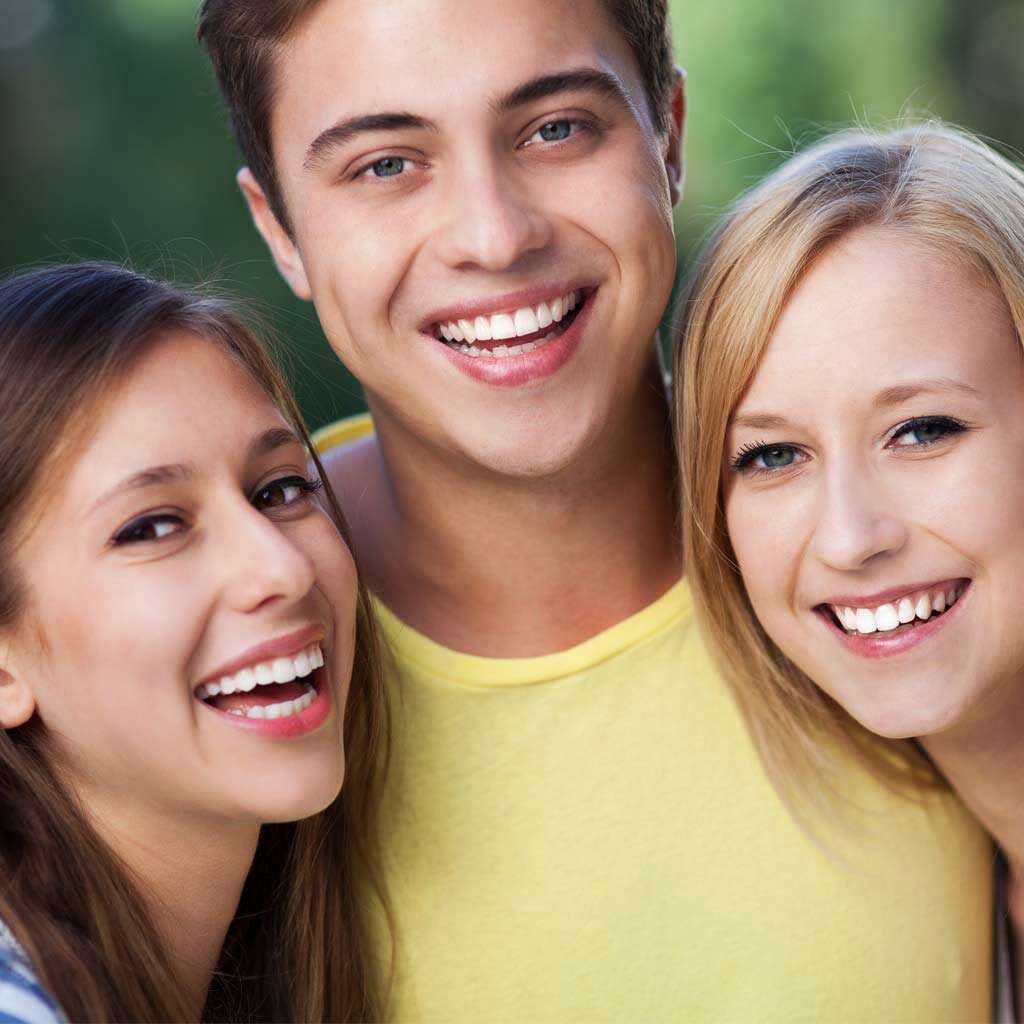 AcceleDent – Get Straight Teeth Up to 50% Faster
We know that most busy parents consider time to be a precious commodity. You would rather not spend it checking work messages on your smartphone while you wait for your child or teen's treatment with braces. Did you know that our Grand Rapids orthodontist can cut the time you or your teen spend in braces by up to 50%? Less time in braces means fewer visits, which means less time out of your daily routine.
What Is AcceleDent?
The AcceleDent System is designed to increase the rate at which your teeth move, and it reduces treatment time when used together with braces. The concept is simple but brilliant. For just 20 minutes each day, you or your loved one uses a lightweight hands-free device while reading, watching TV, listening to music, or finishing work.
How Does AcceleDent Work?
While you bite down lightly on the patented device, it gently works on its own to vibrate your teeth and surrounding bone. These tiny micro-vibrations speed up the rate at which your teeth move. Most patients say that 20 minutes a day is a small price to pay for hastening that perfect smile they've always wanted.
Is AcceleDent Safe?
Absolutely! None of our patients who have used AcceleDent with braces or orthodontics has had any concerns.
Does Moving the Teeth Faster Cause More Discomfort?
Not at all! In fact, most patients experience less discomfort overall because they spend less time having their braces tightened.
---
Learn More About Accelerated Orthodontics in Grand Rapids, MI
To experience our 5-star-rated orthodontic care, schedule your Free New Patient Consultation today by calling (616) 459-7171. You may also use our convenient online form. Your appointment includes the following:
Discuss Your Goals
Digital X-Rays & Pictures
Complete Exam
Custom Treatment Plan
Free Copy of Dr. Karl's Book, Start Smiling Again: Your Guide to Obtaining A Beautiful Smile
During your appointment, we will take the time to explain our approach to treatment and answer any questions you may have. We look forward to helping you achieve your healthiest smile!